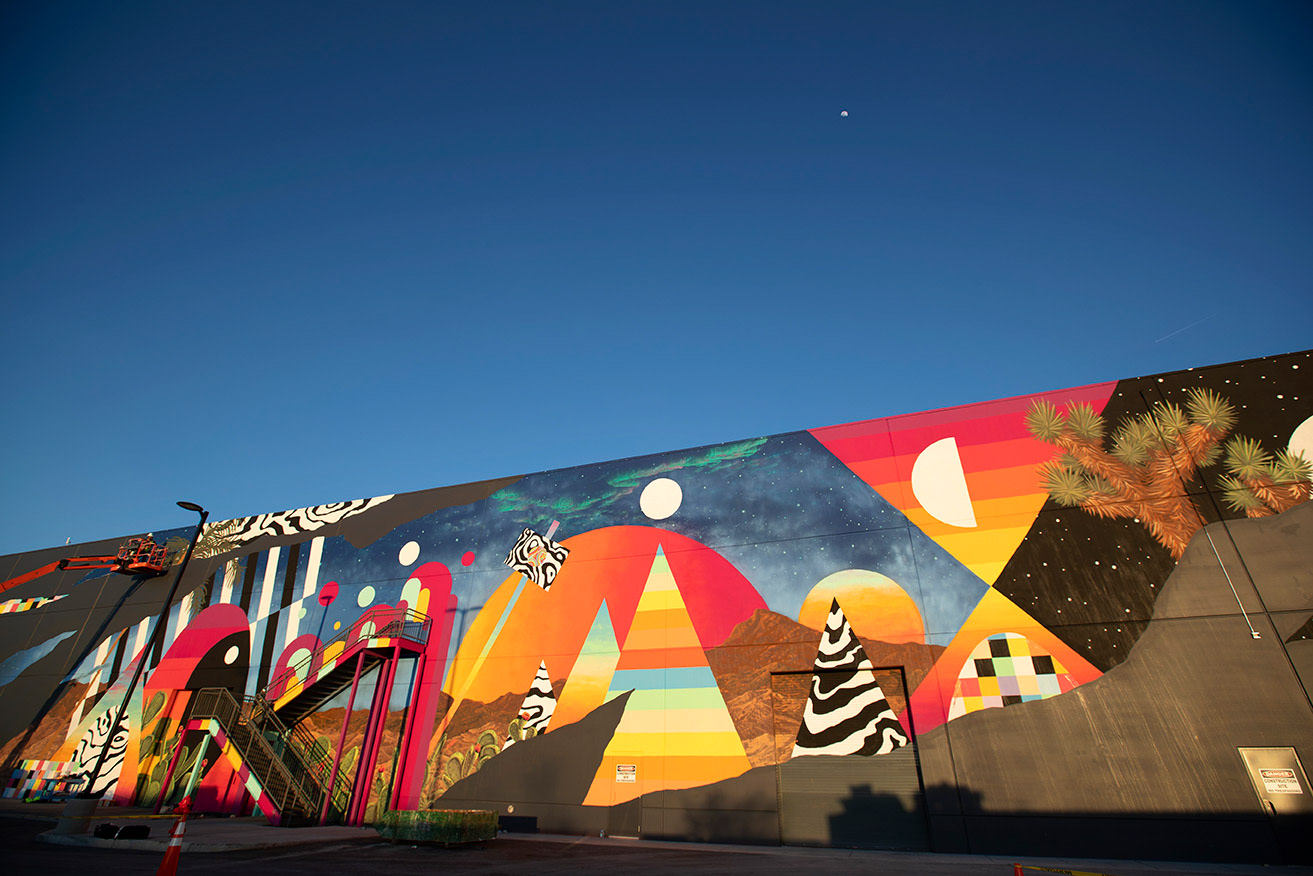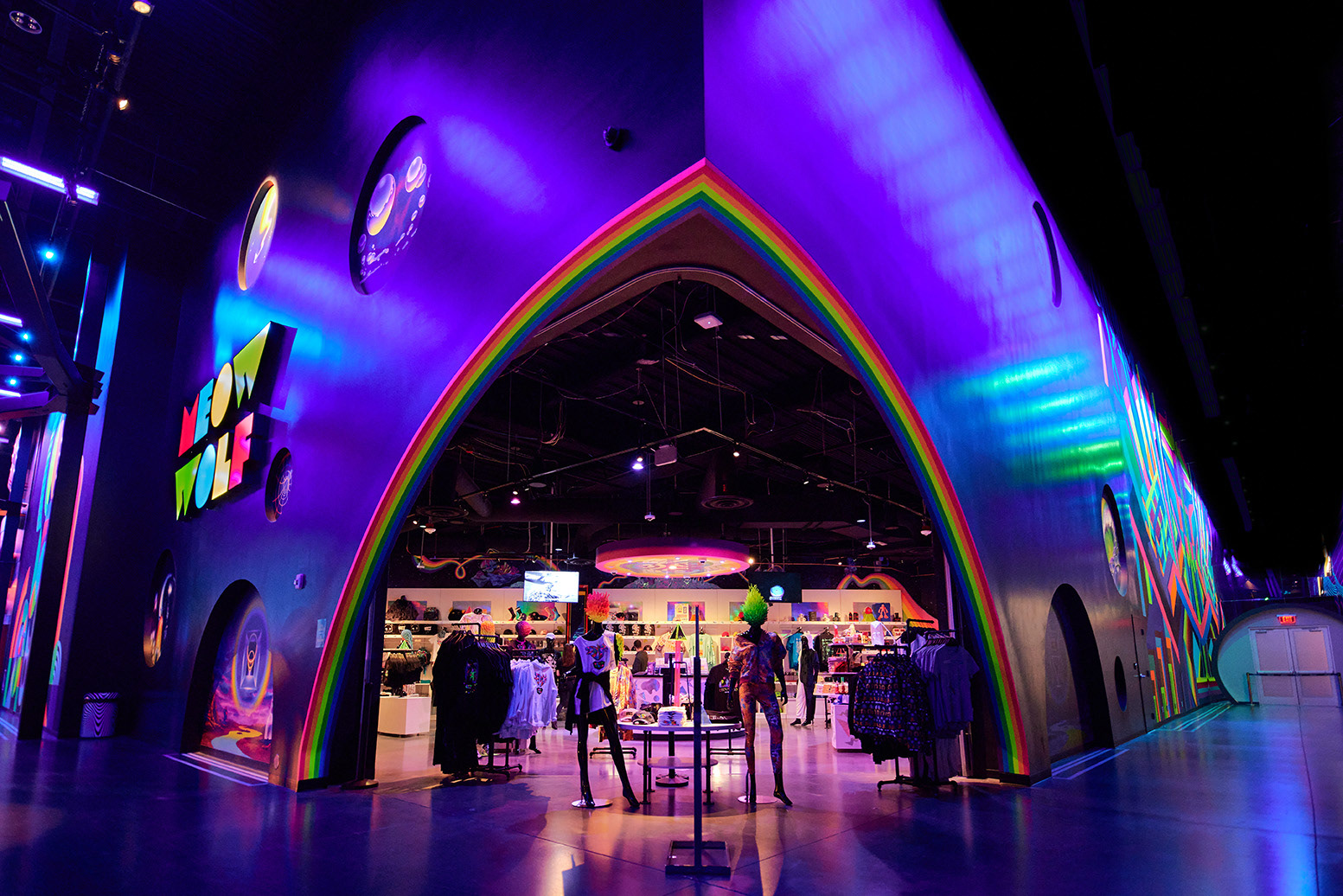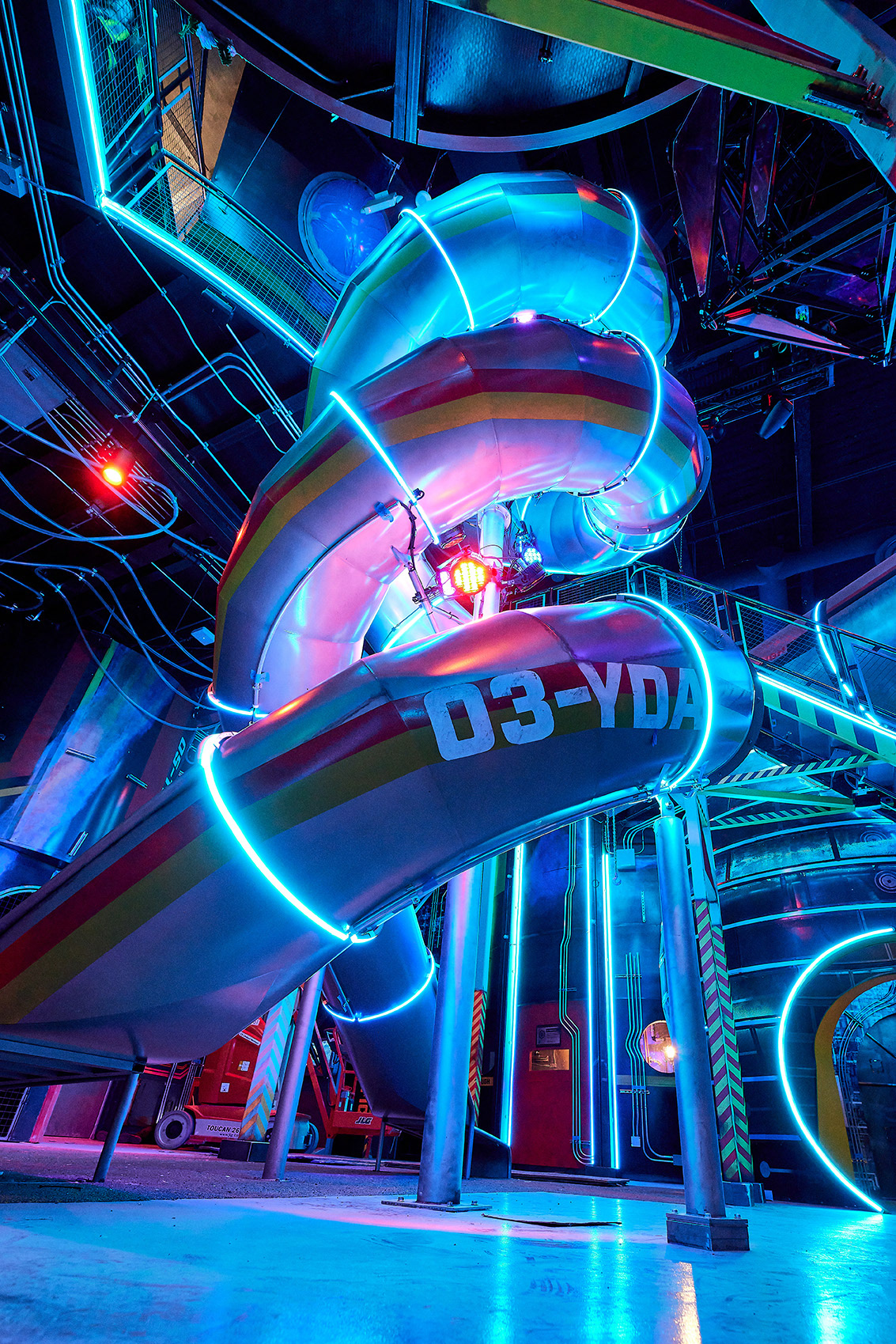 Get lost in (and beyond) aisles of whimsical products as this irresistible story of a family-store-turned-supermarket unfurls into mega-impactful art. Every door or box of cereal at Omega Mart is a potential entryway into new worlds and artful revelations, while breathtaking installations from local and international artists offer enchanting spaces to wander. It's a must-see immersive art experience for all ages. Watch out for exceptional customers, difficult spills, and not-so-secret bars!
Omega Mart is an interactive art installation created by American arts company Meow Wolf and located in the Area15 complex in Las Vegas. Those entering the installation explore a supermarket, from which they can access various other areas and uncover a narrative. It features contributions from over 300 artists and designers. Omega Mart is an example of an Alternate Reality Game. The overarching plot and lore of the Omega Mart Universe is still being solved using various clues (both online and clues present in the physical store).
Omega Mart features custom-made products available for purchase, such as Mammoth Chunks, Organic Moth Milk, Nut Free Salted Peanuts, Gender Fluid, and Plausible Deniability, one of the three brands of laundry detergent.
Project Budget
: Undisclosed
Scope
: Owner's Project Management
Location
: Las Vegas, Nevada